Become confident & skilful at doing yoga
When it's done regularly, yoga has the potential to transform your body and your mind. I strongly believe that if everyone on the planet did yoga the world would be a happier, healthier and more connected place. It's magic.
You probably already know that yoga would be good for you. But if you're a beginner or if you've had a break from yoga, you're probably feeling overwhelmed about where to start (or restart), or apprehensive because you're worried about not being flexible, skinny or strong enough. Or perhaps you don't have any fancy leggings.
I get it. Starting anything new is nerve-racking. I've been there. My own yoga practice, together with my experience of teaching hundreds of normal people with stiff and perfectly imperfect bodies, means that when you learn with me you'll be in a safe and supported space. The pace of class is slow and steady. You'll never be asked to make pretzel shapes with your body. And no fancy yoga leggings are required.
One of the many benefits of doing yoga online is that you're in the privacy of your own home. That means no comparisonitis and no pressure to perform. Camera on, or camera off, it's up to you.
My job is to help you to feel confident and skilful in doing yoga so that you can transform your wellbeing and thrive in your everyday life. Let me show you how.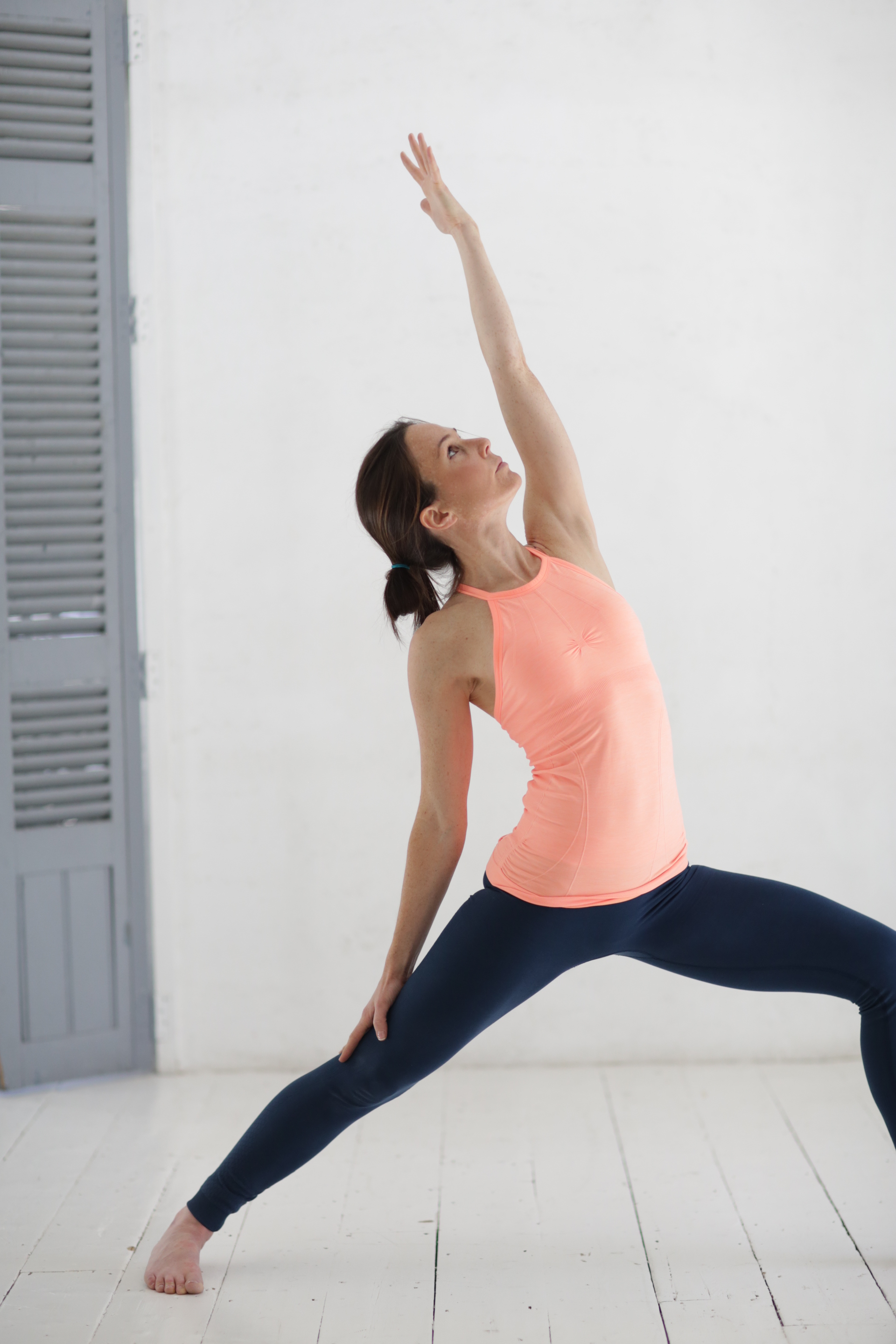 6 things you'll get from this
comprehensive beginners' course:
By the end of this course, you will:
Have knowledge of the key poses and techniques of yoga
Have practised foundational meditation and breathing techniques
Have a foundational knowledge of yogic philosophy
Have the confidence to continue to practise at home or in a group class
Have built a regular and sustainable home practice habit which perfectly sets you up for continuation after the course
Belong to a community of fellow classmates who will support and encourage you.
This course facilitates sustainable habit building
Yoga works best when you do it regularly and effective learning comes with repetition and consistent practice. This course is designed to develop your skill, knowledge and technique through encouraging you to practise little and often, multiple times per week. Through combining live classes and on-demand guided practice, you'll establish the habit of doing yoga at home as part of your everyday life. This will help you to be consistent with your yoga practice after the course has ended. You simply won't get this level of depth or impact from a once-a-week in-person course.
Worried about not being in the same room as me?
Don't be. I've taught hundreds of online classes and trust me, online yoga works. If your camera is on and positioned so that I can see you, I promise you that it's no different from being in the same room as me. My instructions are precise (see Julie's testimonial). I'll verbally correct you, just as I would if we were in the same room. You can ask me questions at the end, just as you would if we were in the same room. Plus, online yoga has so many benefits over in-person yoga. You can practise more frequently (little and often) which means you'll learn more quickly and your body will adapt more quickly. And it's more private, removing feelings of intimidation or comparison between your ability and that of your fellow classmates.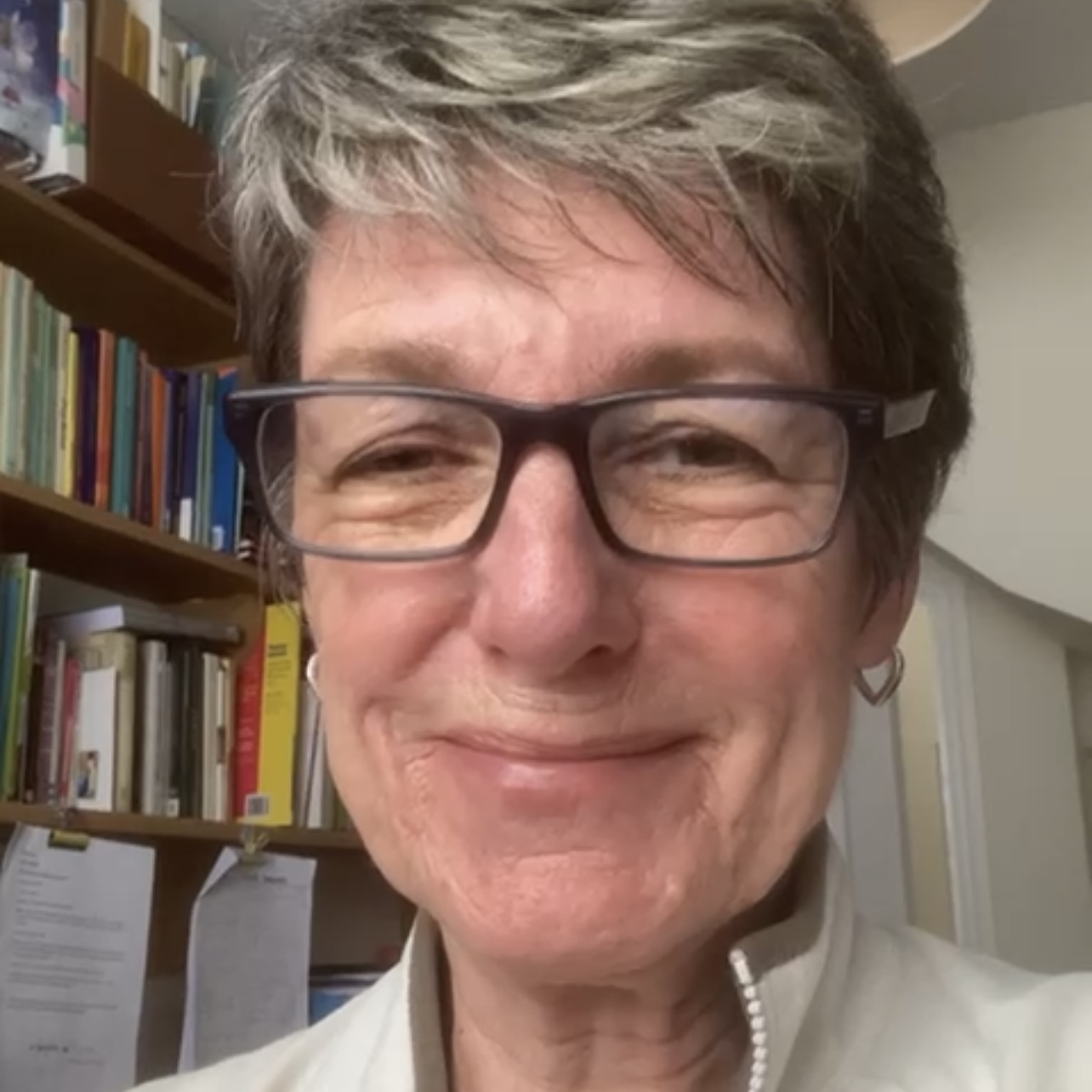 "Crystal clear instructions"
"Felicity's teaching is ideal for online practice because of her clarity. Both her demonstrations and her instructions are crystal clear, and therefore you don't feel that you need to be in the same room as the teacher".
Julie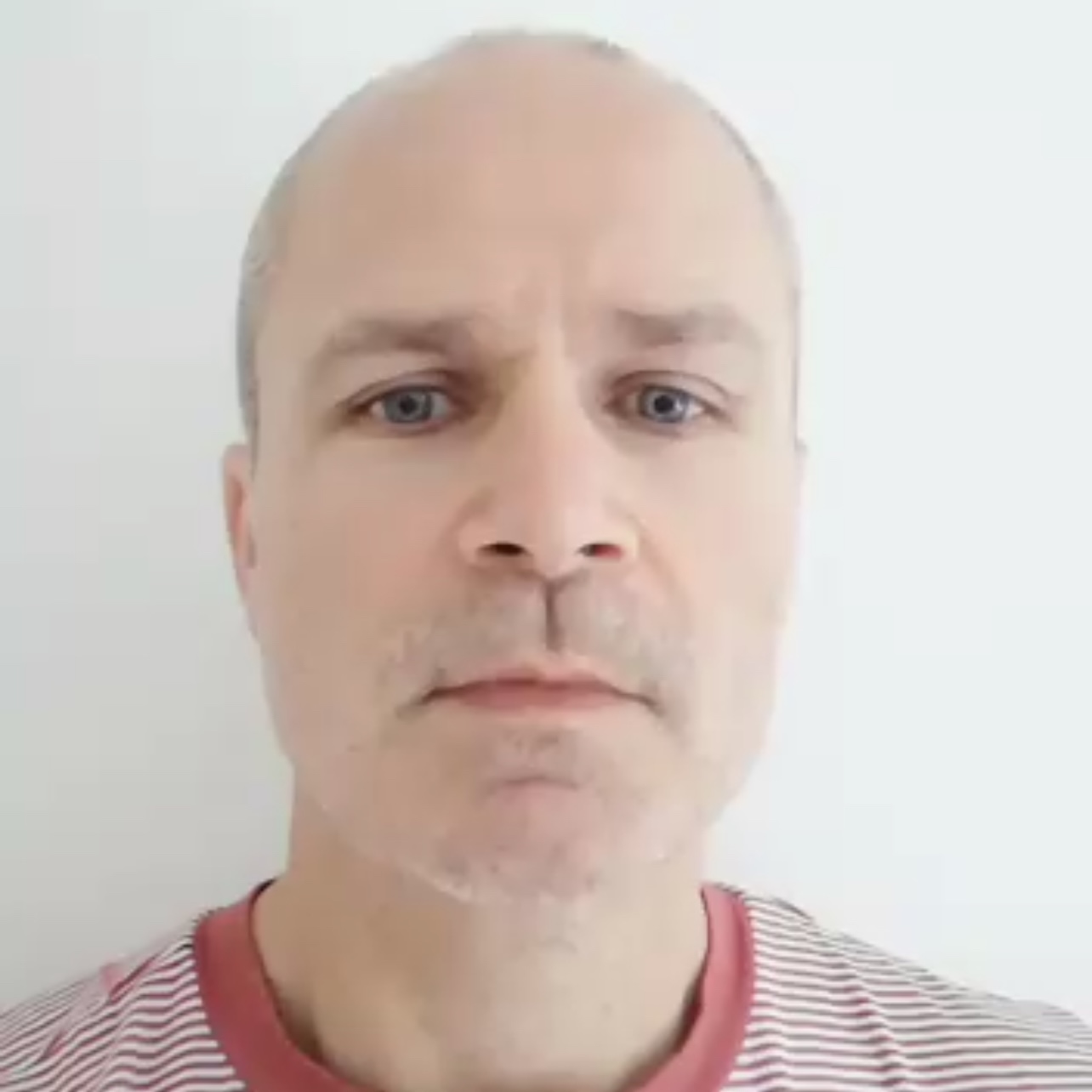 "I like the fact that Felicity helps you to focus on technique so that you get the most of the yoga session, and in particular helps you to accommodate any injuries or weaknesses you might have, for example in your knees or your back".
Pete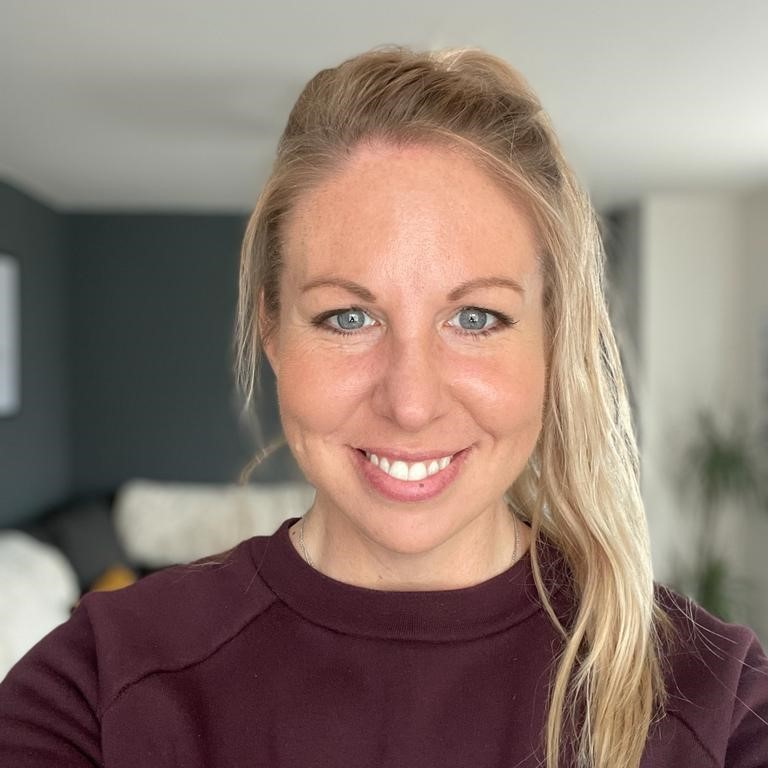 "I think what you get with Felicity is, not only is she a beautiful person, but you also get the variation of poses so depending on your body or how you are feeling that day, there is always an option for you to be able to complete a class from start to finish. I can honestly say, best yoga teacher ever".
Katy
Information about this course
This 6-week course is made up of:
6 x weekly live classes via Zoom. You can have your camera on or off
Recordings of the live classes. It's recommended that you attend the live sessions but if that's not possible then you can catch up on demand
A weekly on-demand yoga class relating to the week's theme (approximately 20-30 minutes each week)
A weekly on-demand meditation or breathing class (approximately 5-10 minutes each week)
A weekly on-demand philosophy class to introduce you to the fundamentals of yogic philosophy (approximately 10 minutes each week)
2 x 60-minute monthly group follow-up classes via Zoom after the 6-week course has ended, to guide you through the next stages of your practice
2 months of access to the Felicity Wood Yoga on-demand class platform & app (existing members receive a discount for the course)
Equipment needed: a yoga mat. It's also highly recommended that you have 2 x yoga bricks, but you can substitute using items from your house (you'll receive information about this prior to the start of the course).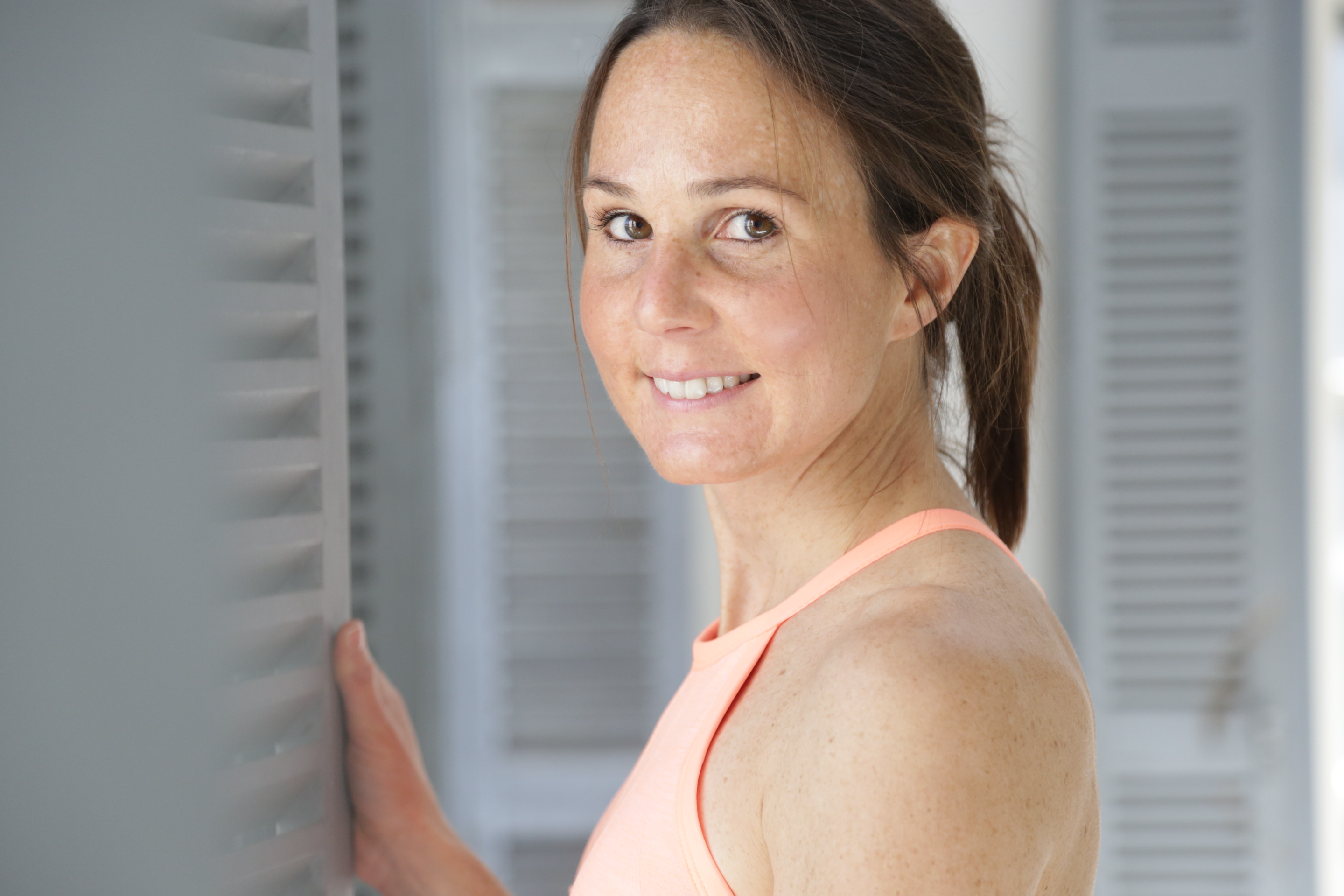 Hey, I'm Felicity. I've taught hundreds of beginners over the past seven years, both online and in person. You're in safe hands.
I've spent the past seven years teaching beginners of all body types and capabilities and the number one thing I always say is, "It doesn't matter if you can or can't touch your toes".
Trust me, your level of flexibility or strength is not important. You'll become more flexible and strong as a consequence of doing yoga but these qualities are definitely not prerequisites.
I'm here to take the feeling of fear and intimidation out of the equation so that you can progress along your yoga journey with confidence. Let me to show you how.
FAQ'S
Q: Do I need any equipment?
A: Yes, you'll need a yoga mat. It's also highly recommended that you have 2 x yoga bricks (or you can substitute with things from around your house). You'll receive information about this when you join the course.
Q: What can I view the classes on?
A: You can view via a computer, or your phone or tablet. All links and content will be accessed through your course login. The weekly live class is via Zoom.
Q: If I miss the live class, can I catch up?
A: Yes, the class will be recorded so you can catch up.
Q: Do I have to have my camera switched on for the live class?
A: No, it's up to you whether you have your camera on or off. I'd recommend that you have it on so that I can see and correct you, but it's not essential.
Q: If I've done some yoga before, is this course suitable for me?
A: If you feel like there are gaps in your knowledge or technique, and you'd like to become more skilful, then this course is an ideal way to revisit the fundamentals. We also cover yogic philosophy which, if it's something that's new to you, will enhance your practice
Q: If I am a complete beginner, is this course suitable for me?
A: Yes. Absolutely.
Q: Is this course suitable for children?
A: The course is unsuitable for children under the age of 12, and it's recommended that anyone under the age of 16 is supervised by an adult.
Q: Is this course suitable for me if I have just had a baby or if I'm pregnant?
A: If you have recently had a baby, please contact me so that we can discuss the suitability of this course. This course is not suitable if you are pregnant, but my livestreamed or on-demand pregnancy yoga classes are ideal instead.
Q: If have a medical condition or injury, is this course suitable?
A: If you have any concerns about injuries or medical conditions, please email felic[email protected] to check the suitability of the course.
Q: What should I wear?
A: You don't need any specific yoga clothes. All you need is clothing that you can move freely and comfortably in. You don't need socks or shoes.
Q: How much time will the on-demand practice take?
A: Each week you'll have a maximum of 60 minutes of on-demand practice to do in your own time. This will be made up of guided practice and a philosophy class.
Q: How much floor space do I need?
A: You just need space for your yoga mat, and enough space around it so that your arms / legs won't bash into things.